Your ads will be inserted here by
Google AdSense.
Please go to the plugin admin page to set up your ad code.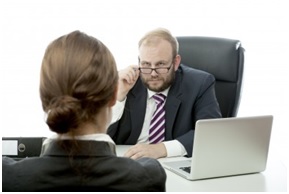 by Michelle Joseph, CEO of PeopleFoundry
An effective hiring plan and process is important to the infrastructure of any company. There are many steps to take when onboarding new employees. Many companies make the mistake of hiring under certain limitations such as time constraints or for new projects. This can be detrimental to the company for a number of reasons: The candidate does not exemplify the company and its goals, but will suffice for a small amount of time. Training was not properly conducted, resulting in slower results and possible mistakes. Sometimes the candidate manages to have very little familiarity with the project or company.
To start, hiring is a difficult process. You have to differentiate between hiring just to fill a seat and building a team that will help define and grow the company. To avoid possible hiring hiccups, be sure to have a proactive plan instead of a reactive one. Be prepared to staff quickly and properly.
Here are some tips on structuring an effective hiring plan, and executing the process properly to fit the needs and goals of your company:
Set Clear Expectations.
When welcoming a new employee it is essential to clearly define the role and requirements of that position. Create a roadmap of the position's requirements; education, experience, skills, attitude and behavior. This will allow the interviewer(s) to plainly stipulate what it will take to be successful in the position, and determine if the candidate is a proper fit for the company.
Test Their Skills.
Anyone can interview well, but do they possess the tangible skills for the position? This is oft overlooked when hiring under a time constraint or hiring for new projects that require more employees than those currently staffed. Test the candidate during the interview; something as simple as a writing test or sample can show the candidates talent and skills.
Include Others In the Hiring Process.
Your ads will be inserted here by
Google AdSense.
Please go to the plugin admin page to set up your ad code.
Involving others throughout the course of the interview process is a wise move. The workplace should flow as a unit, having the opinion of team members will allow you to make the best decision for the company. While it may seem overwhelming to the candidate or time consuming to co-workers, it is important to have the feedback from those that will potentially work closely with the candidate.
Properly Train & Onboard.
After finding the perfect candidate for the position, it is imperative to properly train and integrate the new employee. A legitimate training program will cut back on the amount of time a new employee has to become familiar with the work. Some extra time for training will also benefit the company in the long run as the new employee now has all the tools and resources to be successful.
Build a Pipeline of Candidates.
Seeding through resumes is no one's cup of tea. Be sure to have potential candidates in your system, in case an employee leaves or a new project emerges. Having a pool of possible applicants cuts back on having to conduct a massive search when it comes time to do so.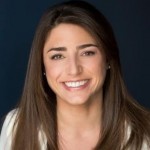 Michelle Joseph is the founder and CEO of PeopleFoundry Inc, and an expert in Human Resources and talent acquisition. Michelle works with Chicago growth companies to build top-tier teams by forming partnerships to find the best people the businesses seek.
Via: Young Upstarts
Your ads will be inserted here by
Google AdSense.
Please go to the plugin admin page to set up your ad code.